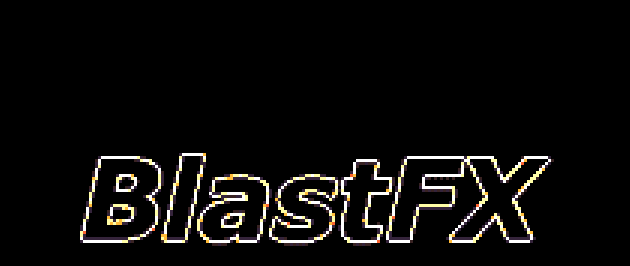 BlastFX
This is just a small update to BlastFX
A new effect node has been added - "Fix Alpha Edges"
As some of you may have noticed when using BlastFX, soft particles often have a dark edge around them, which isn't usually an issue if you plan on drawing your particle effects in your game using a blending mode like Additive, but if you're using a regular mix blending mode, then it looks ugly. This is where the "Fix Alpha Edges" effect node comes in. Just add it to your chain of effects (probably best to put it at the end, although I'm not sure it matters that much) and the final output will be free from this issue!
Here's an example of how it looks:
| | | |
| --- | --- | --- |
| Without 'Fix Alpha Edges' node | With 'Fix Alpha Edges' node | |
| | | |
It's found in the effects list along with the other nodes



I hope this helps anyone who struggled with this issue previously, and I apologise for how long it took to fix. It was tricky figuring out the solution!

Files
blastfx-windows-demo.zip
14 MB
blastfx-mac-demo.zip
18 MB
blastfx-linux-demo.zip
16 MB
blastfx-windows-full.zip
14 MB
blastfx-mac-full.zip
19 MB
blastfx-linux-full.zip
16 MB